In addition to the Testimonials below, check out the
Google Reviews for Dilli Labs
from our happy customers.
Piyush has gone outside of any expectations just because of his good nature. On Top of this his skill set is Top class Brent
Brent
Fire Recruitment Australia
We hired Piyush Hari because of his extensive background work with Alexa App Construction and Development; however, it's apparent that Mr. Hari has a wide array of talents related to the Techie Field, Today's evolution of web-based info and modern/progressive/innovative industrial sciences. So much so, that I will be contacting his office first before consulting any other, regardless of our creative needs. Mr. Hari is more organized than any telecommunications/developer/programmer I've encountered and is very thorough, honest and ethical. Can I have him as my personal go-to-all and put him on the payroll please!??
I've worked with Piyush on some bugs on my website and he has been great. He is very knowledgeable on what he does and try his best to fix the bugs in timely manner. I will recommend him with no hesitation to others. Thank you Matthew
Matthew Kalyani
Sunny Neon Inc.
I was very pleased with Piyush's ability to help me achieve exactly what I wanted! He was willing to ensure that I understood exactly how the code worked. I will definitely work with him again, and highly recommend him to others in need of tech work. Thank you Piyush!!!
Piyush Hari is a talented programmer, a responsible professional, and a great collaborator, ... but above all, he is an excellent human being! I've had the pleasure of working with Piyush for the past 6 months. Not only has he done an excellent job, he's also treated me and my project with the utmost care and respect. He took the time to understand my project (not a easy task, ... trust me) and offered solutions that have proven to be better and more cost effective than I expected. Piyush has a rare combination of talent and professionalism: He listens patiently and attentively; he explains thoroughly every step he takes and why; and he finds potential problems before they become problems and fixes them. If your project has to be done right, and in such a way that it's both great now, yet capable of adapting easily to future changes (and there will be changes), you will not go wrong with Dilli Labs and Piyush Hari.
Don't be fooled by Piyush unassuming demeanor. Shortly after you start to get to know Piyush you'll find that some of the most unassuming people are actually the most interesting and powerful of all. Piyush took the time to understand the problem I was trying to solve after sharing with me that he may not be familiar with the technology my platform was running on. Then he solves it. Now that's talent!
I had almost lost faith in coders until I met Piyush. He skyped me during the entire process and shared his screen with me letting me learn and see what he is doing the entire time. I don't think it gets better than Piyush, we need more people like him.
We have not worked with Piyush for very long, but the project we have worked on has gone incredibly well. He is uniquely talented, unbelievably responsive and fun to work with. We plan on sending all of our future web design/application projects his way. His reliability in getting the job done is something we don't see often. We would recommend him to everyone!
Work was done in a timely manner. Easy to work with. Knowledgable. Would definately hire again.
Piyush is an outstanding developer. For the past few years Piyush has been able to appropriately manage any task I throw his way. His written communication is excellent and is always honest and trustworthy. I escalate complicated issues to Piyush and he always responds quickly with a clear explanation & resolution.
I have recently had the pleasure of partnering with Piyush Hari for a customized online software solution that will save me hours of time! Piyush was consultative and attentive throughout the entire process. He first scheduled a call with me so that he could do a deep dive into understanding my business inside and out. He did this so that he could better understand the nuances of my business and, therefore, make recommendations that were customized to my exact needs. Throughout the program development, Piyush provided regular status updates and had me perform beta testing as we moved through each stage. This was fun and it was great to get a glimpse of his expertise behind the scenes since I am not so technically savvy when it comes to software development. The result is a clean, simple, user-friendly tool that is accessible to me any time that I need it. I'm so thrilled to have it now as I've wanted a solution like this for months! Thanks to Piyush for being so attentive to my needs and building a solution that will help my business grow!
Roxanne Carne
Roxanne Carne | Personal Stylist
I have hired Piyush Hari for the past year to develop my iOs mobile application. Piyush has always operated with the highest standards of professionalism. His communication effort is superb, he managed my expectations at every step. I was always aware of the status of my work. His organization is superb, he keeps track of the work hours and publishes a list. His response time is superb, every time I reached out I received an answer in minutes. His professional knowledge is superb, every time we reached an impasse, he offered two suggestions. I highly recommend Piyush for your mobile app or other programming services. Contact me at my email address below for a personal discussion.
Piyush is a true professional! He immediately took the time to consult with me on the task at hand. Once the problem was diagnosed, he was quick to find a solution. He is very experienced and knowledgeable on all computer related issues. Piyush you are now my new "go to" person! Thank you for all of your help!
I approached Piyush after two Indian designers had build a website for me; both were problematic in both appearance and in cross-platform testing. As a result, I asked Piyush to design a new website for me, and he has completed the project with high-quality results. The website looks attractive in both PC and mobile versions, and more importantly it runs great due to his selection of an appropriate theme, as well as his fixing on outstanding bugs on the theme. Piyush belongs to the finest corps of network engineers and IT consultants, and I recommend his service to you.
Lin Qiu
Ivy League International
I needed a Responsive website and luckily found Piyush Hari. I did not know what I wanted in a site and what I described Piyush did not make sense to me either. Piyuah helped me define and refine my requirements. Piyush took the extra time to understand what I was trying to do and exceeded my expectations. He made sure I understood everything he was doing and redirected me when I went off course. I recommend Piyush.
Piyush was awesome!! He fixed the issues on our website that no one else could figure out, and he did it quickly too! He's very easy to work with, and let's you know everything he's doing. Five stars all the way!
Jennifer Roma
Painted Paris
Cannot say enough about Piyush. Incredible customer support. Fixed my server issue. Went above and beyond.
It is always a pleasure to work with Piyush Hari. Excellent freelancer and this is my second project and I will be using him again in the future.
Piyush's reputation preceded him insofar as his MIT background and the aura that surrounds such a prestigious institution. Another programer I had working for me was unable to solve a particular problem relating to 'themes' so I contacted Piyush on the strength of the glowing recommendations others had to say about him. I wasn't disappointed. He solved the problem in the blink of an eye and ipso facto I was saved a lot of unnecessary expenses. What a joy to work with a real knowledgeable person! During the course of our emails, he was straightforward, ingenuous and charmingly courteous, answering with unassuming aplomb ignorant questions coming from a technologically challenged individual such as myself. If Piyush is on your team there's absolutely no reason to look any further!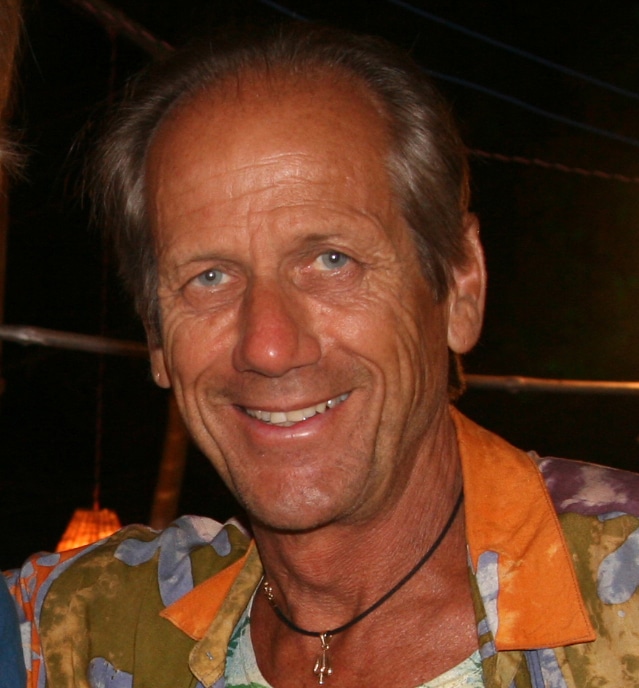 Frank Ames
The Antique Textile Company
Piyush was great! He did a wonderful job on our project and had a quick and smooth turn-around time! We will definitely be working with him again in the future!
Piyush is awesome. I needed some late night support and training. I wanted someone who would take the time to help me understand the inner workings of an API, and Piyush did just that. In the span of 2 hours, I got my problem solved, and gained a lot of knowledge and tips on Javascript/JSON/Ajax. All with a really positive attitude. Highly recommended
Good coders/designers/developers are hard to find. There are hordes of coders out there who present themselves as experts and try to charge top dollar, but most are middling at best in terms of skill sets, and many are so gallingly incompetent that presenting themselves as professionals is almost fraudulent. Ironically, some of the coders that superficially seem the most competent are often the worst. It is really daunting to find someone good who doesn't charge a fortune. In particular, someone whose changes you feel truly confident won't mess up responsiveness of a site, will meld with existing aesthetics, and won't cripple load times. A change can look good on your computer or browser, but horrible on other computers, operating systems, and devices, and you may never know. Enter Piyush. The guy went to MIT, meaning his IQ is in the upper thousandth of a percent of the population. And despite what people who went to lesser schools say, yeah, that matters. A lot. He worked for Oracle, one of the best computer companies in the world. Getting a guy with those kind of credentials and innate intelligence and talent for the prices he charges is a ridiculous bargain. Piyush was a pleasure to work with. He was fast, methodical, and delivered exactly what he promised when he promised. Unlike most uber-genius computer gurus, he has excellent communication skills. He kept me appraised of progress, and communicated technical matters in plain language that made them lucid. Bottom line: hire the guy. Period. You won't regret it.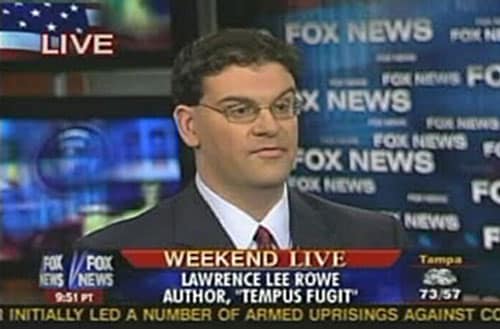 A great job completed in a timely manner! I couldn't ask for more.
Today Piyush helped me out fixing a Wordpress problem that had us stymied for some time. He did a great job methodically trying various solutions until he found the correct one. I would absolutely use him again.
I moved my web-portal between two hosting servers and got an application connection issue. Piyush quickly resolved the problem. Besides, he provided a detailed report of what, where, and how was done. Thank you, Piyush for the 5 stars support experience!
Piyush has been, hands down, the most helpful person with regard to my Squarespace website issues. I had several complicated issues with my navigation bar, and he worked all night to fix them within ONE DAY, only requesting payment once I was happy. He taught me the code to use so that I can update the site myself, and when I was having trouble with that, he offered to skype so that he could view my screen and walk me through the process step by step. He has gone above and beyond in figuring out my issues, something that other people I spoke with said would be too tough to work around and that I should just switch sites. Thank you so much for the help!
Piyush helped me fix my broken website, and did so in a timely fashion at a fair price. I will use him again.
He was great. Got on Skype with me and fixed the problem within 30 minutes. Highly recommended.
Ishan Bhardwaj
Dreaming Pathways
We were fortunate to have found Piyush for help with several ongoing projects involving WP based websites and corresponding iOS and Android apps. Piyush is highly competent, dedicated and easy to work with. He has proven himself as efficient, professional, honest and reasonably priced. He not only successfully tackled numerous coding issues and challenges, but provided excellent bigger picture advice on systematizing the development and submission process.
Jim Knopf
Vox Alumni Media
Piyush helped me with the front-end (HTML/CSS) for a social media project that I'm working on. Piyush took the project late on Friday and finished on Saturday! I've never worked with someone so committed and driven to get a job finished. I am confident I will work with Piyush again on future features and projects.
Probably, many stars had to align for us to find Piyush just when we needed urgent help to resolve some critical problems in our iOS application. Piyush gave up his night to help us meet an important deadline, and solved a complicated issue professionally. Thank you.
Piyush was great. Quick, resourceful, and easy to talk to.
We had a hell of a "ride" from Saturday evening to Sunday late night. Piyush has made everything that he could and he was so available during the project that sometimes it made me feel guilty somehow. His work ethic is amazing. If you want to get things done he is the man and even if he needs to study new areas comes up along the trip you take together, he will do his best and go the extra mile for sure. Thanks again.
Arpad
andreadomjanphotography.com
Piyush is a highly talented engineer with an exceptional ability to solve complicated problems. His technical skills are top-notch, and he is dedicated and dependable. Piyush is a wonderful person to work with. He takes the time to explain to you what he is doing and why he is doing things in a certain way. He does not over-promise, nor does he seem overly concerned about his pay for a project. Instead, he focuses on delivering an excellent product. Above all, he is honest and ethical. I would not hesitate to work with Piyush again in the future, and I highly recommend him to others who are seeking an engineer for their project. Hired Piyush to develop Market Carrot website.
I gave Piyush a very difficult problem to solve. Before Piyush, I had presented it to several highly skilled and knowledgeable coders who all told me that what I wanted couldn't be done. Piyush looked at the problem creatively and came up with the perfect solution. He was very kind in helping me to dial it in just right. I really enjoyed working with him and am very pleased with the results. I highly recommend him to anyone.
Piyush was outstanding, he went above and beyond and made himself available at all times of day night and weekend to reach the goal. Highly highly recommend him and would love to work together again.
Great job! Piyush was very responsive and went the extra distance. The projects turned out to be a bit more difficult than first anticipated but he stuck with it and finished on time and on budget.
Jared Shih
JaredsHelpDesk.com
With a pressing deadline and short notice my project was competently and efficiently completed at competitive pricing. I can rely on your services, would hire you again and recommend you to anyone with similar coding issues.
Wayne Fogell
fogell digital media
Piyush is an excellent programmer. He knew exactly what to do and completed the task in a matter of hours. He was also able to explain to me what exactly the problem was so that I knew what was causing the error. Not only that, but the communication was very quick and efficient. If you want a programmer who knows what he is doing, HIRE THIS MAN.
Piyush helped finish an app I was working on by fixing the Objective-C code to properly implement iAds to a Cordova project. His work was prompt, accurate, and he communicated well throughout the project to help ensure its success. Would recommend for anyone needing help with iOS and Cordova/Phonegap projects.
James Duncan
CEO/Gradometer.com
Very thorough work. Attention to detail was very good. Saw things and thought about the implications of changes before I asked about them. Definitely went above and beyond. Would recommend highly.
Kevin Maxwell
Troon Technology
Piyush helped me customize my blog with CSS coding and he was fantastic. He was extremely quick in the turnaround, great communicator, honest, knowledgable and reasonably priced. I'd highly recommend him for anyone looking for a programmer or general help with their website and blog. I have already recommended him to friends. Thanks Piyush!
Kristine Foley
Kristine Foley Photography
I am so glad I found Piyush. He helped me fix my issue with my Drupal website. I definitely recommend him to anyone who is looking for someone reliable, prompt, and fair! He knows what he is doing and lets you know exactly what the issue was.
Working with Piyush was fun. He was easy to work with and delivered on time and very professionally.
Piyush is amazing! He doggedly pursued the answer to my WordPress database corruption issue until he discovered the solution hiding in a line of code. His all night search saved my WordPress website and many hours of trying to recreate the content from memory. If you are hosting your WP site locally using MAMP and run into database issues, than Piyush is your man. I can't recommend him enough...he's knowledgeable, skilled, kind, honest, and determined!
I hired Piyush to upload my app to the app store. He is clearly very experienced in this area. Also, there was a software issue with the app that the original developer couldn't solve, but Piyush solved it rather quickly. He is very intelligent, and has a good grasp of issues and how to solve them. I would definitely work with him again.
Piyush came through in a jam and helped me restore my hacked Wordpress site. He was professional, efficient, and thorough, helping to track down where the security leak occurred. I was very happy to find him.
We were extremely pleased with Piyush's work, helping us with our Zencart site. His is the model of professionalism, precision, integrity, and efficiency. Can't say enough good things!
Piyush Hari was very quick and professional. I had an issue with transferring a PHP based website from one server to another (due to a number of absolute links from the old programmer). Piyush fixed this within hours and provided me with an explanation of things and a reasonable fee. I liked working with Piyush. I run a web design business and may use him for future projects.
Heston Glenn
CEO at Jireh Web Design
Piyush developed an App for the iPhone/iPad/iPod Touch in mid-2010, for me. The PETSI App is a map based App that provides a platform to exchange pet sitting with other pet owners. Piyush was able to complete the whole process of coding and trialing the new App in just under 3 months. His professionalism and attention to detail is excellent. He is extremely knowledgeable, and dedicated to his work, always producing outstanding results. The strength of Piyush is in his ability to trouble-shoot problems, and he always delivers impressive results! I would certainly recommend him for any iPhone App development.
Piyush is an efficient and extremely intelligent programmer. He helped me solve very time sensitive issues. He solved very tricky problems and thought outside of the box. Our site which is an e-commerce site has benefited from him adding more usability throughout the shopping experience. His additions have really proven beneficial and insightful in creating an optimal website. I highly recommend Piyush, he is professional, trustworthy and very able to provide what you need to make sure your business or site is functioning properly.
Fantastic work! Piyush is a highly professional and knowledgeable trouble-shooter!! He was able to fix my Wordpress website in a few hours. I am very impressed with his ability to hunt down errors and fix them in a very quick and logical way. I would recommend his work to anyone wanting website problems fixed. An Amazing effort. Thank you.
Shaz Lawrence
Producer / Writer at Chinese Monster Magic (Sole Proprietorship)
Piyush is one of the smartest and most capable people I've worked with. He's able to develop "products" from user-driven ideas and concepts. He also understands the business side of a technical project and delivers on time and budget. It was a pleasure to work with him and I will certainly work with him again.
Thank you Piyush. I needed a quick WordPress MU install and you helped me in a flash. Great knowledgeable service!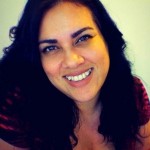 I was really pleased with Piyush's quick work, integrity and depth of knowledge. Why can't everyone be like him?
Piyush is a great guy to work with. He worked with my budget and got me what I needed. I will work with him in the future and I highly recommend him.
Piyush has upgraded my blog twice. He is easily accessible, reliable and fast. I highly recommend him.
I hired Piyush to write a very unique bit of code for me that incorporated the Google Finance API, and Microsoft Office. Piyush was able to do exactly what I needed in the time frame that he quoted me in, and was able to accommodate my hosting need as well. All this for a very reasonable rate. I wouldn't hesitate to hire Piyush for anything else or to recommend his work to anyone.
QUICK & PERFECT I needed help customizing a tricky Wordpress theme... I needed the theme to do things it was never meant to do... And not only did Piyush get everything to work *exactly* the way I wanted it to, but he fixed all the bad code I created by trying to do it myself. And quickly. Very happy. Highly recommended!
I had hired Piyush to develop a very early version of my site which he completed on time. Piyush demonstrated the knowledge of PHP programming and Javascript that was required for the work. I was happy with his work. Thanks SG
Love the work that Piyush has done on my artist website. He's very talented and reasonable/honest with his price and time estimates also! I wouldn't hesitate to have him on board web-wise with creating, upgrading, or dealing with any problem issues that may come up etc.
Piyush is always helpful with not only performing difficult development tasks but also excels in explaining what was done through well documented solution notes. Piyush is a great resource and I highly recommend Piyush for any web related projects.