Testimonials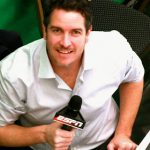 We hired Piyush Hari because of his extensive background work with Alexa App Construction and Development; however, it's apparent that Mr. Hari has a wide array of talents related to the Techie Field, Today's evolution of web-based info and modern/progressive/innovative industrial sciences. So much so, that I will be contacting his office first before consulting any other, regardless of our creative needs.
Mr. Hari is more organized than any telecommunications/developer/programmer I've encountered and is very thorough, honest and ethical.
Can I have him as my personal go-to-all and put him on the payroll please!??
Cannot wait for our next project together!