Testimonials
Piyush Hari is a talented programmer, a responsible professional, and a great collaborator, … but above all, he is an excellent human being!
I've had the pleasure of working with Piyush for the past 6 months. Not only has he done an excellent job, he's also treated me and my project with the utmost care and respect. He took the time to understand my project (not a easy task, … trust me) and offered solutions that have proven to be better and more cost effective than I expected.
Piyush has a rare combination of talent and professionalism: He listens patiently and attentively; he explains thoroughly every step he takes and why; and he finds potential problems before they become problems and fixes them.
If your project has to be done right, and in such a way that it's both great now, yet capable of adapting easily to future changes (and there will be changes), you will not go wrong with Dilli Labs and Piyush Hari.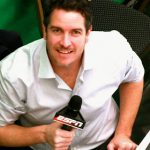 We hired Piyush Hari because of his extensive background work with Alexa App Construction and Development; however, it's apparent that Mr. Hari has a wide array of talents related to the Techie Field, Today's evolution of web-based info and modern/progressive/innovative industrial sciences. So much so, that I will be contacting his office first before consulting any other, regardless of our creative needs.
Mr. Hari is more organized than any telecommunications/developer/programmer I've encountered and is very thorough, honest and ethical.
Can I have him as my personal go-to-all and put him on the payroll please!??
Cannot wait for our next project together!