Dilli Labs wins at DeveloperWeek 2019 Hackathon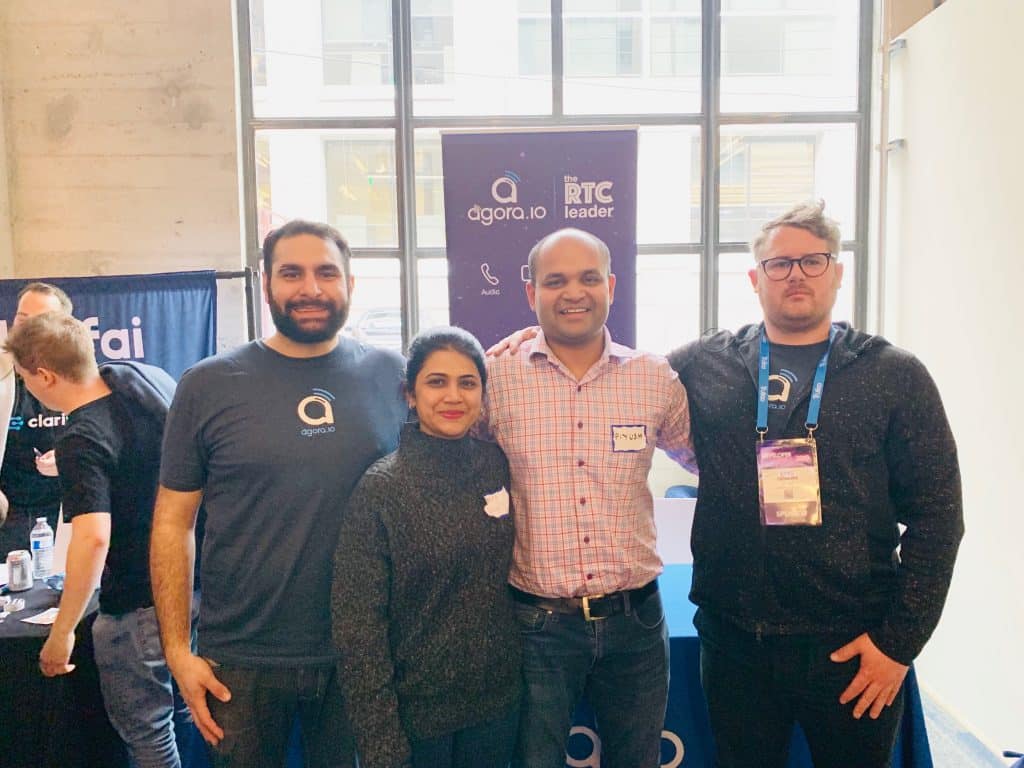 Dilli Labs team – Piyush Hari and Puja M. Hari – with Agora.io team at Developer Week Hackathon
Dilli Labs team competed with 150 other teams to be among winners at the DeveloperWeek 2019 hackathon held on February 24, 2019 in San Francisco.
The winning entry Instant Conference – involved an interesting integration between Amazon Alexa, Agora.io RTC APIs and a Google Cloud hosted Contact Management and Notification service – InstantAlert.io. "The idea was inspired by a personal use case", says Piyush – founder of Dilli Labs and the winning team member. He added – "I often need to schedule instant meetings with my team and want the invitees to be notified immediately with meeting details. However, the conventional way takes multiple steps such as logging into the service, initiating a meeting, adding meeting attendees, etc. It would be super nice if we can simply use voice assistants to automate mundane aspects of initiating such a conference. Thats exactly what we did!".
The solution created was an Alexa skill named 'My Team'. "Simply enable 'My Team' skill on Alexa, register and add contacts at InstantAlert.io and say – Alexa, ask 'My Team' to join the conference. Instantly, the team members get email notifications with a link to join the conference. Clicking the link places them in an audio/video enabled web conference and Viola! they are all able to talk!", explains Puja – Chief Customer Success Officer at Dilli Labs and winning team member.