Amazon features 'Doctor Pooch' Alexa Skill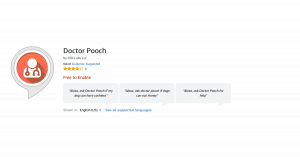 We are delighted to know that Amazon featured our '
Doctor Pooch
' Alexa Skill in their weekly email on Apr 8, 2018 to their subscribers.  Doctor Pooch is an Amazon Alexa skill by Dilli Labs for dog owners and caretakers to find if their furry friends can eat certain foods. Simply say,
Alexa, ask Doctor Pooch if dogs can eat <name of food>
 and get a well-researched response citing the source of the information and tips on feeding like amount and frequency. Here's a snippet: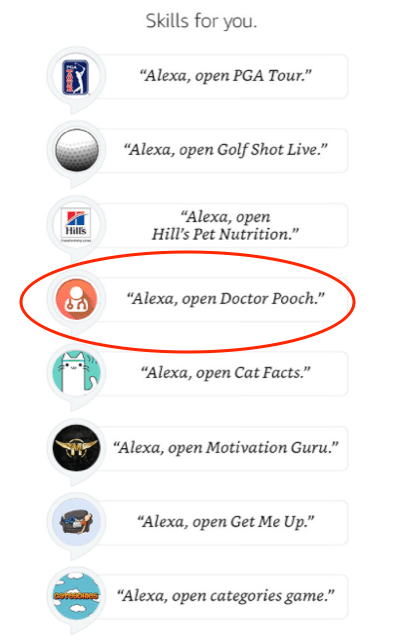 Here's the entire email. Jump to Page 2 to see 'Doctor Pooch'.
Alexa-Skills-Always-ready-to-help-or-entertain