'Country Game' – an Amazon Alexa Skill Game – Released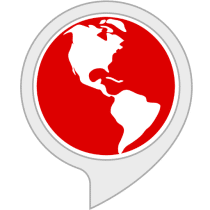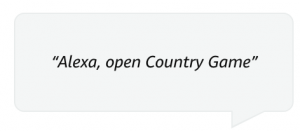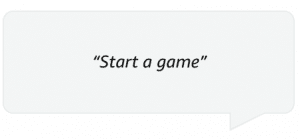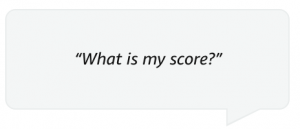 Dilli Labs is excited to announce the release of 'Country Game' – An Amazon Alexa Skill Game that helps to build vocabulary of country names in kids and adults alike. To get started, simply enable 'Country Game' skill and say Alexa, play Country Game.
To enable this skill on your Amazon Alexa devices :
Browse for skills by category or use Search. This skill is named 'Country Game'. You can find it under the category Games, Trivia and Accessories -> Knowledge and Trivia.
When you find a skill you want to use, select it to open the skill detail page. Then select the Enable Skill option.
Take turns saying country names with this skill. A country name should begin with the last letter of the previous country name spoken. For ex: if this skill responds with a country name 'Sweden', you have to say a country name starting with letter 'N' (last letter in word Sweden). When either you or the skill is unable to think of a country name, the game ends. The skill also randomly educates you about countries by telling a fun fact about them during the course of the game. For ex : if you say 'Netherlands', it may tell you a fun fact about it like "Did you know that around 20% of Netherlands is located below sea level?"
This skill keeps a score of your performance based on the number of countries you say in a game. You can also query your worldwide rank. The goal is to help you practice your vocabulary of country names in a fun and competitive way.
Architecture
The skill backend is hosted as a Lambda function on AWS and interfaces with DynamoDB for persistence.