Dilli Labs at Samsung Developer Conference 2019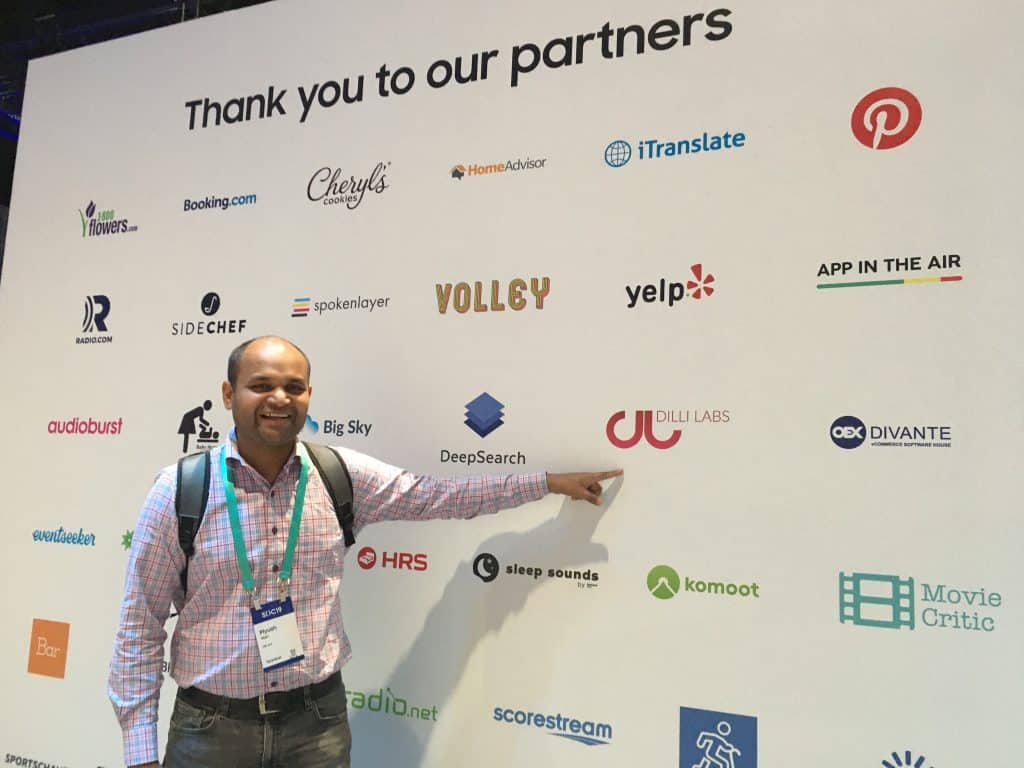 Samsung Developer Conference 2019 (SDC'19) took place in downtown San Jose, California Oct 29-30 at the San Jose McEnery Convention Center. Dilli Labs was invited as a Samsung Bixby Premier Developer Partner to showcase our Bixby Capsule – Doctor Pooch – and to also participate in a panel discussion with Adam Cheyer – co-founder of Siri, founding member of Change.org (world's largest petitioning platform) and now VP at Viv Labs – the company behind Samsung Bixby.
Piyush Hari – founder of Dilli Labs – represented Dilli Labs at SDC'19. Piyush participated in a panel with Adam Cheyer and other Samsung Bixby Premier Developers to share insights about Voice AI and the advantages of joining the Samsung developer ecosystem as a Bixby Premier Developer.
Watch this video where Piyush speaks alongside Adam Cheyer and other voice stalwarts on all things voice, the secret sauce of Dilli Labs and about our voice assistant application – Doctor Pooch.
We also demonstrated Doctor Pooch at our demo kiosk to visitors. Doctor Pooch is a Samsung Bixby capsule, also available as an Amazon Alexa skill and Google Assistant action, that answers if its safe to feed dogs certain foods. For example: if you want to know whether dogs can eat steak, simply say – Hi Bixby, ask Doctor Pooch if dogs can eat steak? – and it responds with a curated and well-researched answer. Below are some of the images from the Demo Kiosk and conference.